Whether you are a hospital, physicians group, or health care clinic, you likely spend numerous hours caring for patients. Many of those hours are spent recording healthcare information on those patients. Multiple steps go into daily recording information and keeping it current.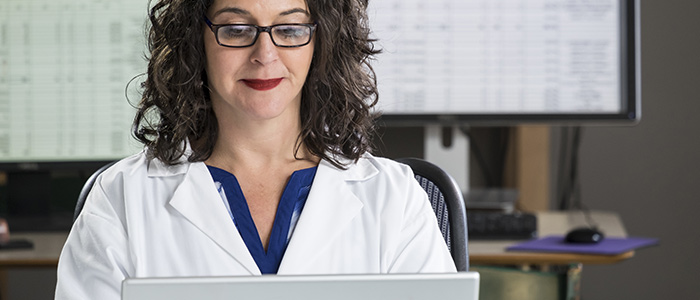 What Is Medical Transcription?
Medical transcription is the act of processing voice-recorded reports that are received by doctors or healthcare facilities. These reports are usually office notes regarding patients. A transcriptionist carefully listens to the voice recorded report and then manual documents the entire script. This is usually accomplished via a web management program.
A transcription company often receives files from the doctor through a specific program. These files may be uploaded through a USB or other recording software. The transcriber uses additional equipment such as a foot pedal or speech recognition software to ensure correct translation of the files.
Do You Need Transcript Services?
Hospitals, health clinics, private practices, and doctors offices can all use medical transcription services for their establishments. Many additional hours go into keeping current records for each patient. Not only does it take time to sit and record patient notes, it also takes more time to type them out and keep them current.
When you take hire a transcription company, they will skillfully handle the typing portion of your recorded notes. They will also edit and translate them into the required language. These transcribers usually have many years of experience in typing, grammar, and mechanics.
Benefits of Using Med-Scribe Medical Transcription Services
Hiring our company for your transcribing services, won't just save you time up front. Using our services saves you time from hiring in house staff. Your facility can receive benefits such as:
Quality assurance - we are constantly finding ways to improve our services.
Fast turnaround time - we deliver fast results for your documents.
HIPAA compliant - your privacy is protected.
Back up services - you can feel confident that each document is protected against loss.
24/7 customer service - we are always here to answer your questions and concerns.
These are just a few of the many benefits our company can offer you. Our process contains multiple steps to ensure accuracy and precision.
Let Us Provide You with Excellent Service
Med-Scribe is dedicated to providing your facility with outstanding medical transcription services. Regardless of the establishment you run, we can deliver quality transcription to you. Contact us today so we can get you started.