Med-Scribe offers a wide range of medical transcription services for hospitals. We provide consistent services with excellence and integrity. We hire qualified employees to take care of your transcription needs. Our full-service transcription services, allows hospitals to focus on providing amazing patient care.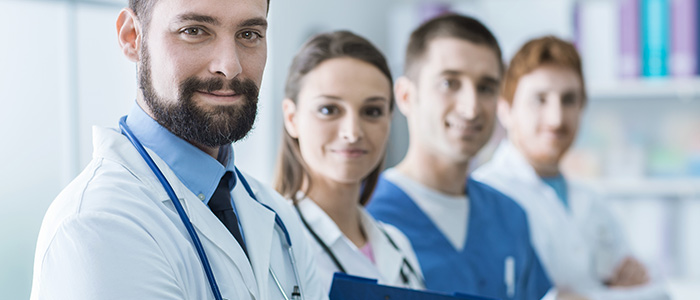 Why Use Medical Transcription Services?
We are a reputable company that specializes in hospital medical transcription. There are many benefits to taking advantage of these services. Medical transcription can be costly when you factor in the equipment and employee training. Using a service can provide you with:
Savings costs - when you factor in the additional cost of completing transcription records in house, outsourcing can save you money
Convenience and extra time - upon recording your notes, you can simply upload and send them to the correct location. This also facilitates accurate records because you have more time to concentrate on the patients.
Quick turnaround times - medical transcription companies have one area to focus on. They are very experienced in their field. This produces faster results for you.
Expert advice - these companies have an extensive hiring process, allowing them to hire the most qualified transcriptionists. You can feel confident in working with experienced individuals.
What We Can Provide For You
Operating a hospital is more than a full-time job. Numerous hours are spent ensuring that patients receive the care they need. This care also includes well-documented records.
When you outsource your medical transcription to our company, we provide you with the time required to spend on efficiently operating your hospital. You don't have to worry about investing multiple hospital resources to establish in-house services. We understand that hospital doctors may only have a few minutes to transcribe each day. That is where we provide you with:
Partial or full outsourcing - you can choose which files you want to send us.
Alleviating backlogs - the number of patients you'll receive at the hospital is unknown. We can prevent you from getting behind in records.
Peace of mind - when you outsource to our company, you can rest assured that our transcribers are experienced. They are dedicated to providing you with quality work.
Let Us Provide You With Medical Transcription Services
If you are spending time searching for the perfect medical transcription company, look no further. Contact Med-Scribe today so we can get started on providing you with quality hospital medical transcription. We look forward to working with you.